the Textures of Droombos
a styled shoot collaborated with Tamonika events
An Afro-politan bride… this is a styled photo shoot we did as our "maiden voyage" and was sure one to never be forgotten… The planning of this spectacular setting came about over weeks of reminiscing about what is Namibian, taking inspiration from the Sossusvlei, the rigid Omataku mountains, the grass valleys of the Kalahari and the fruitful plains of the Omasati region
The concept was created by ourselves, a group of Namibian Event Organizers, for this shoot… and the following words came to mind…
Warm, texture, earthy, dramatic and a touch of glamour. Using a venue that is not even half way build but has the potential to become the paramount venue in Windhoek and Namibia has ever seen… in my personal opinion I can say that the "Textures of Droombos" will truly mesmerize you and make you feel that you are not in Namibia but in an leafy venue in the Western Cape, South Africa.
Think lush trees, 600-year-old Camel thorn trees standing on pristine manicured lawns, apple orchids, hundreds of lavenders creating a perfumed pathway of love, robust grass and white iceberg roses as far as the eye can see, softening and embellishing the red Kalahari sand structures that's housing the 10 immaculate rooms, a 50-meter swimming pool, a glass house breakfast area filled to the brim with Rosewood, copper and vintage amber mirrors and views to die for.
These accommodation is fit for Kings and Queens alike and forgetting that you are just around the corner from Windhoek makes this actually unbelievable… a little bit of Urban chicness, a lot of glamour and so much country charm.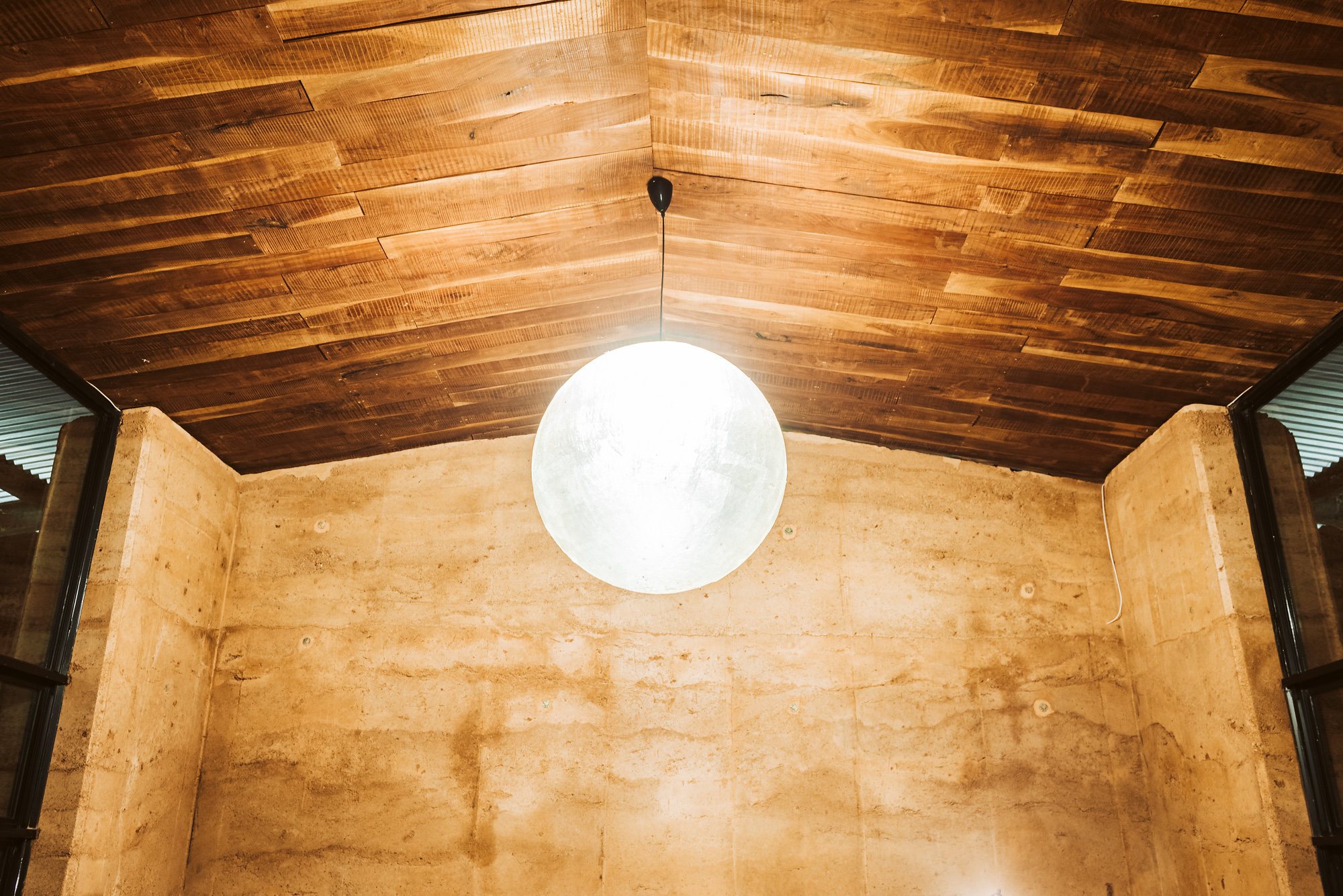 "Droombos" is nothing like I imagined it. The first time I was invited to go and have a sneak peek and for me looking for new exciting venues daily for our clients, I thought it's another coy try out venue but…. IT IS NOT!
The textures of "Droombos" was created to make you stand in awe… and waiting for Des and Ciske the owners of this venture to make the unbelievable believable… and Even I can only stand jaw-dropped and dream…
So, what is "Droombos"?
22,000 square meters of urban countryside area set between mountains and lush 'veld', filled with lush vegetation, manicured gardens, photo corners and nooks around every corner and that speaks of utter wow set in a world surrounded by three meter high walls keeping the specialty inside. But as to make any venue spectacular you need that element that would speak a 1,000 words and that would be the contemporary design, a perfectly black statement, taking its place between the two majestic camel thorn trees – crowning the new 700 square meter barn with glass fronts – wood decking and bathrooms adorned in marble, vintage mirror and powder rooms to make any suite in a five star hotel look minuscule.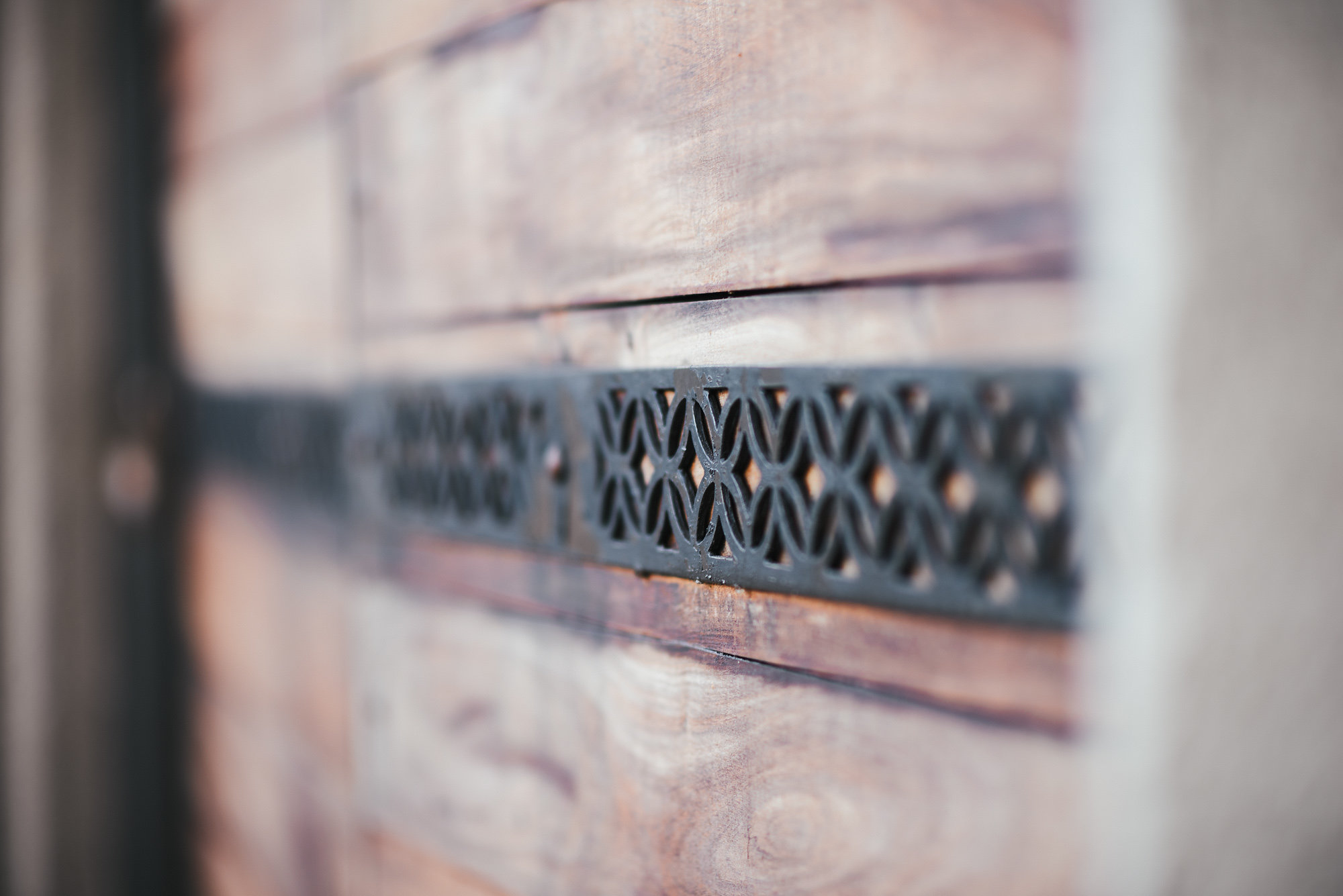 If I told you I was hyperventilating these past weeks and have been waiting a long time to celebrate special Tamonika Events at such a distinct venue.
Capturing the look and feel we designed was spectacular – definitely not for everyone but it created magic and I was glad that I was part of it…Breathing the exhilarating feel of drama, looking at work of friends in the industry and glad to have them on our team of expertise…
The Food: The Taste Academy
The Taste Academy styled a three-course themed dinner experience under the talented hands of Rhona Strauss with the theme "earth"
The starter was set on incredible designed hand sculpted black scorched crockery set the scene: The meal consisted of a lovely smoked aubergine and fig phyllo cigar with black sesame seeds, butter curry hummus, pomegranate tendrils and a scatter of black salt.
The main course was a delight of southern slow roasted Namibian lamb shank with landjäger and cannellini beans, petite smoked paprika dusted root vegetables, potato and belle pepper dauphinoise and beetroot splash set on a grey free hand ceramic sculptured plate…
…while a dark dessert truly made my mouth water as it spoke of simplicity and a burst of flavor combinations- flaky chocolate pastry and burnt créme with black macaroons filled with cherry compote and rose gold leaf for a touch of taste academy drama…
The styled shoot:
The ceremony
"INTIMATE" I think says it all – dramatic printed backdrop of flowers, garden snails and wild moths set on a black background with cream trim hung in a raw metal chuppa set between dried tree branches and naked vintage bulbs suspended on wine-red, copper and gold wire strings bringing drama while a design of dried foliage, purple allium flowers, dark burgundy gerberas, peonies, Chinese chrysanthemums in blood red and lush red dendrobium and cymbidium orchids set between wild aloe and grass foraged in the felt.
The after-service cocktail
Was created as a fun and interactive space – our long cocktail tables, high chairs and robust black woven lampshades hung from a tree and created a bit of mystic elegance… low Indian stack tables set with printed scatters with a thorn theme created the perfect balance with the camel thorn pods as decoration, copper and gold vessels, floating candles and heads of gerbera set the scene while dramatic black candle stands set the tone.
The cake concept
Taking up new trends the cutting of the cake after the ceremony is new for Namibia and taken from the more British wedding scene and not opted for in Namibia as yet… Namibians do not drink tea after church but rather a cold glass of sparkling wine or a gold Tafel Lager beer. The lovely confectionery was dome by SugarCraft and Mimi truly created a piece of art…
Three layers of exquisite black velvet cake with alternated layers of crème Brule and rich cream cheese frosting set under a disguise of grey green and cream marble, cracked mud taking inspiration from Sossusvlei and tanzanite crystals and rich opaque folds holding the sweet temptation of wedding cake. To top the cake a privet berry, orchid and red amaranthus was set on top. An old gold cake stand was used and another berry wreath finish the wedding cake design at the bottom of the cake.
The dinner experience
…The dining table carried a load of proverbial weight… drama, glamour, fresh, warm, robust, earthy, red, editorial craziness but above a homey feel. When conceptualizing the crew at Tamonika events knew that we can set the scene – there was no do's and don't s  – just have fun with it and we had fun to say the very least – we designed to our hearts content.
A raw indigenous Kiaat table was used as vehicle for a 12-meter custom voile runner made of red, gold and amber ribbons, twine and cord to bring the color combo together while the centerpiece designed using wood and metal stands holding small "Springbok" antelope horns finished with "peper-boom" berries, red cymbidium orchids and bell gums set between dark fruits of fig, black grapes, pomegranates and ruby plums. The tall black candle stands and black dinner candles made for such an amazing feel that glasses of red wine can be consumed as this "berry" juice will devour the senses and make a party go on and on and on…
How magical was the serving settings of gold cutlery, custom designed printed napkins by Jamieson16 – another little gem in Namibia, menu card with the same design of dark ombré, leaves and black flowers and made modern with a dramatically red and grey paint wash markings. Little wooden square side plates made for the perfect robust element and the chairs with the dramatic black flower detail – handmade with love from Caroline Nel – and grass set the feel of each chair being a thrown and not a humble Louis Stark ghost chair.
The table was set on Nguni cow hides to bring earth into the setting and finish with a scatter of leaves making is whimsical and romantic.
What a backdrop, what a day, creating memories and embracing work relationships and friendships of trust and utter devotion to the event and wedding industry. The textures of "Droombos" is liberating, a venue build on hope above all… giving a new purpose to place of despair and sadness and from now on a location believing in the unbelievable. A place of new beginnings, new relationships but above all laughter and tears of joy!
Thank you for the fantastic and always eager team of service providers which we can call FAMILY! This was amazing and this magic couldn't have happened without everyone involved!
Venue: Droombos
Stylist and event designers: Tamonika Events (https://www.tamonika.com)
Photography: CreativeLab (https://www.creativelab.com.na)
Food and food styling: The Taste Academy (https://www.naankuselodge.com/the-taste-academy.html)
Flowers: Tamonika Floral Expressions (https://www.facebook.com/flowerexpressionss)
Wedding Cake: Sugarcraft
Print and design creative: Tamonika Events Creative (https://www.tamonika.com)
Furniture : Tamonika Events (https://www.tamonika.com)
Napkins: Jamieson16 (https://www.jamieson16.com)
Paper flowers: Caroline Nel
Springbok horns: Trophändienste (https://www.trophaendienste.com)
Wedding Dress: Ana's Bridal (https://www.facebook.com/anabridalboutique)
Model: Thaty Christiavo